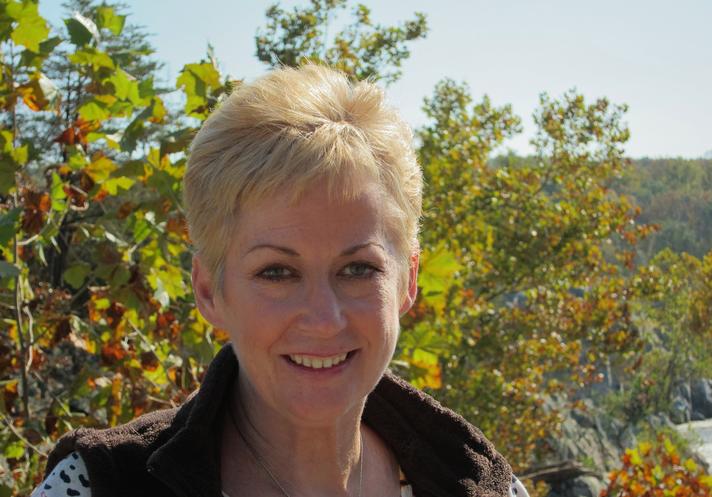 One of the area's most creative, high-end designers, Jane has been designing and installing extraordinarily beautiful, outdoor living spaces for over 20 years.
Strong in both art and people skills, Jane is great at tuning in to her what her clients want to achieve and then bringing this to life in a seamless artistic vision that fits their personal aesthetic taste, their lifestyle, and their budget.
Jane started out as a Fine Artist but kept being drawn out of her studio to work with the rich multidimensional challenges of Landscape Design where she can basically create living paintings that are always growing more and more beautiful over time.
By blending art and nature to create distinctive environments that are both beautiful and comfortable, Jane hopes to bring us closer to the inspiring, regenerative influence of Nature that can provide a greater sense of peace, serenity, and balance   in our day to day lives.
CERTIFICATE IN HERBACEOUS PLANTS with Honors
GEORGE WASHINGTON UNIVERSITY, College Of Professional Studies, Landscape Design Program Washington, D.C.
BS, FINE ART, UNIVERSITY OF GEORGIA, Athens, Georgia
Magna Cum Laude
ARTIST / LANDSCAPE DESIGNER, Owner Prinicipal    THE ART OF LANDSCAPE
FREELANCE LANDSCAPE DESIGNER
Working in affiliation with THROUGH THE GARDEN INC.
ARTIST / FREELANCE LANDSCAPE DESIGNER
PROFESSIONAL AFFILIATIONS:
LANDSCAPE CONTRACTORS ASSOCIATION MD, DC, VA
GARDEN CONSERVANCY, DC, VA, MD area
NATIONAL MUSEUM OF WOMEN IN THE ARTS
Washington, DC Founding Member
It takes a great team to do outstanding work, so across her twenty years in the Landscape business, Jane has been collecting a team of independent artisan level, professionals that she can call on to do 'top notch' work and make sure her designs come together as they should with the fully coordinated sequences, high-quality craftsmanship and impeccable level of artistry that her clients have come to expect.
Clients are welcome to bring in other contractors who may have different skill sets or can give us competitive bids on various elements of the project. We are always happy for the opportunity to expand our team of artisans.
HARMONY PONDS,    Don Jump, DC, MD& VA
RIVERBEND  LANDSCAPES,    Logan Jones,   DC, MD & VA
TRILLIUM  LANDSCAPING,    Christy Morales,   DC, MD & VA
BIRKS  COMPANY,  WATER FEATURES,  Jim Birks,  DC, MD & VA
BROWNING  POOLS,    Chuck Browning,  Germantown, MD
GARDNER ARCHITECTS  LLC, Amy Gardner, Silver Spring, MD
OASIS DESIGN GROUP,    Scott Scarfone,  Baltimore, MD.
ZEN ASSOCIATES,    Shin Abe,  Boston, MD & DC
SERRA STONE,    Eddie Serra,  Bethesda, MD
KANE LANDSCAPES,    Josh Kane,  Sterling,  VA
MONTGOMERY IRRIGATION,    Scott Sadler,  Jessup, MD
HOMESTEAD DEVELOPMENT,    Craig Garten,  Sterling, VA
THROUGH THE GARDEN,    Mike Yeomans,  DC, MD & VA
GELLES & SONS,     Robert Gelles,  DC, MD & VA
RAST ARCHITECTURAL STUDIO, Margaret Rast, Mclean, VA
Special thanks to:
ROGER FOLEY,   Professional Landscape Photographer                            for his photographs of the WATTS BRANCH WATERFALL 
" Jane Luce is the first landscape designer
I have met who has both the artistic eye and knowledge of plants and stonework
to help me bring my Garden of Eden to fruition."

M. O'Kane